EVB-CB4-BC6
Print This Product
Email to Friend
Boron Carbide Banana nozzle for blast cleaning in restricted and/or difficult to access areas. 3/8" Bore. Approx. 41 degree curve.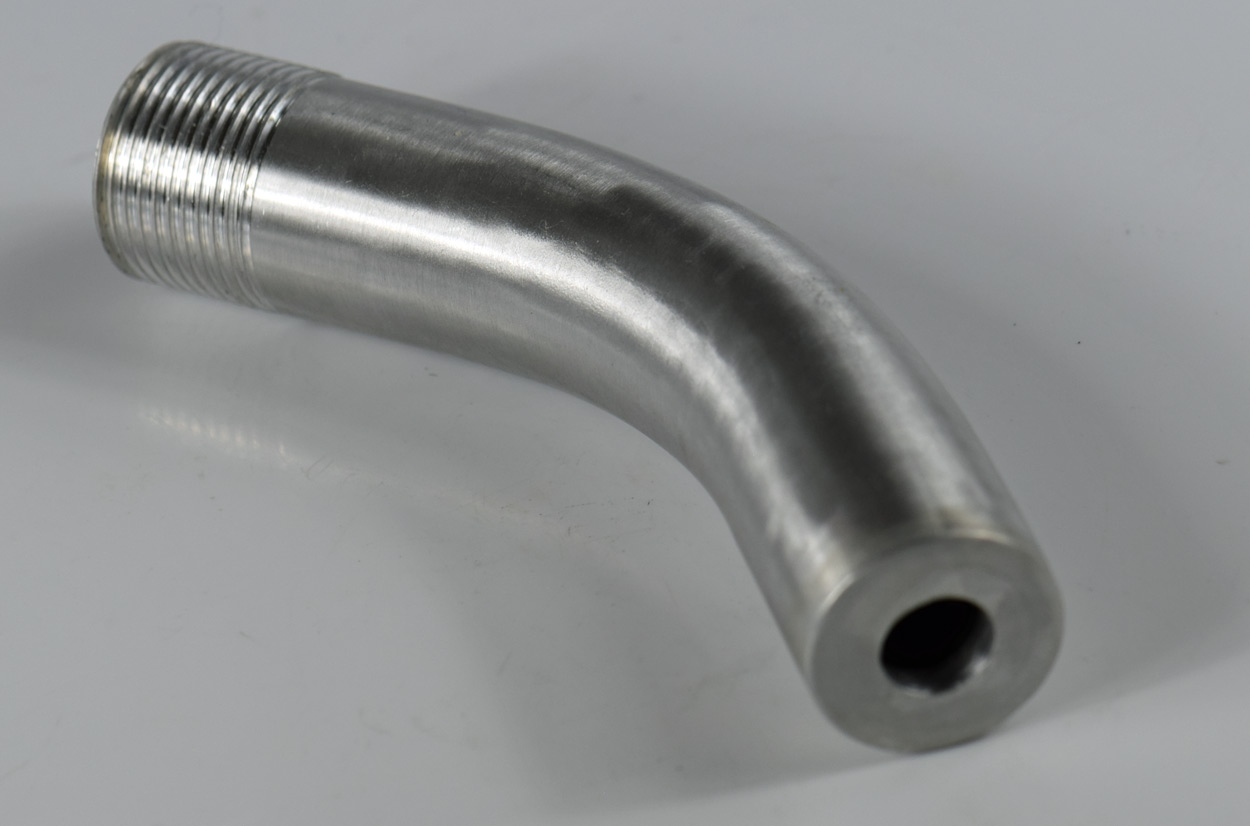 Boron Carbide Banana Nozzle # 6
Description
EVB-CB4-BC6 nozzle
Boron carbide Banana Nozzle. EVB-CB4-BC6 . We recommend that Banana nozzle is used with our tungsten carbide lined reducer and brass thread convertor - part number TA-CB2-114. This convertor, in addition to converting threads to work with an 1-1/4" female threaded nozzle holder funnels abrasive flow down to the banana nozzle's entrance size.

Very useful for blasting in restricted areas.
Pictured below Boron carbide curved nozzle.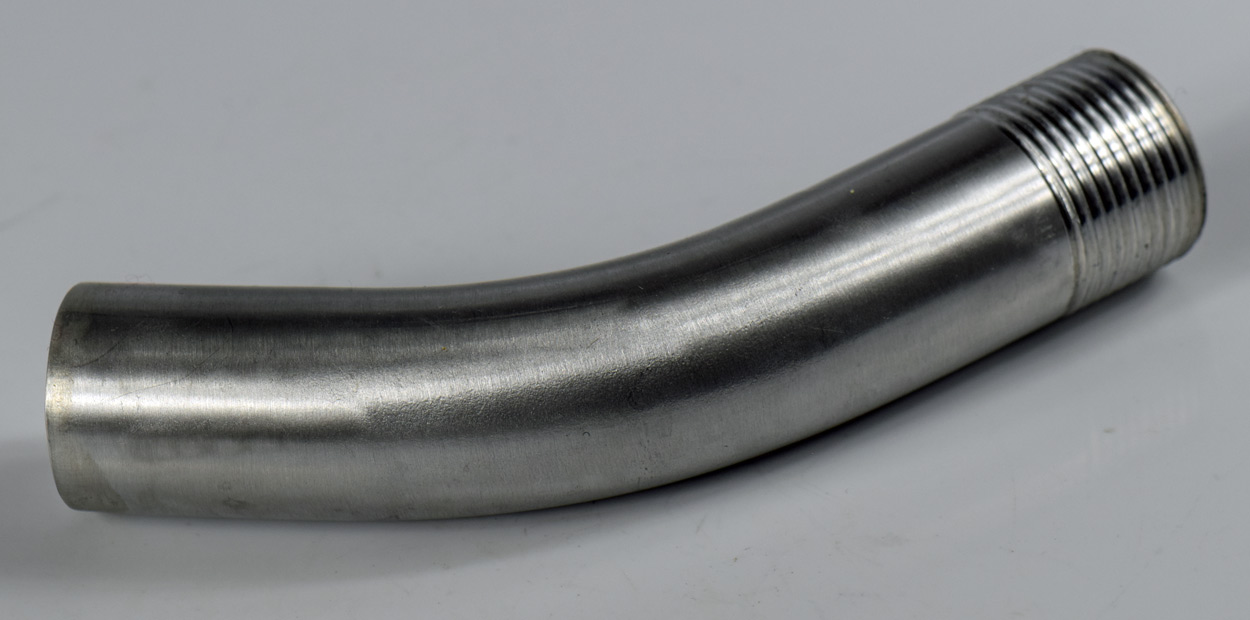 Specs:
Model: EVB-CB4-BC6
Part number: 1004150
Liner: Boron Carbide
Threads: 3/4" NPSM
Bore: approx 3/8" (#6)
Bend: Approx 130 deg.
EVB-CB4-BC6 features.

light weight.

Boron Cartbide.

Narrow profile. (0.88" O.D. over curved area.

Length 4.73" (without thread convertor)

Bore 3/8"

Model Number EVB-CB4-BC6

Part number 1004150
(2) Brass thread convertor with tungsten carbide liner. This acts as an interchange between a standard 1-1/4" threaded nozzle holder and 3/4" threads on curved nozzle. (TA-CB2-114)
Units in box: 1