Hose Cutter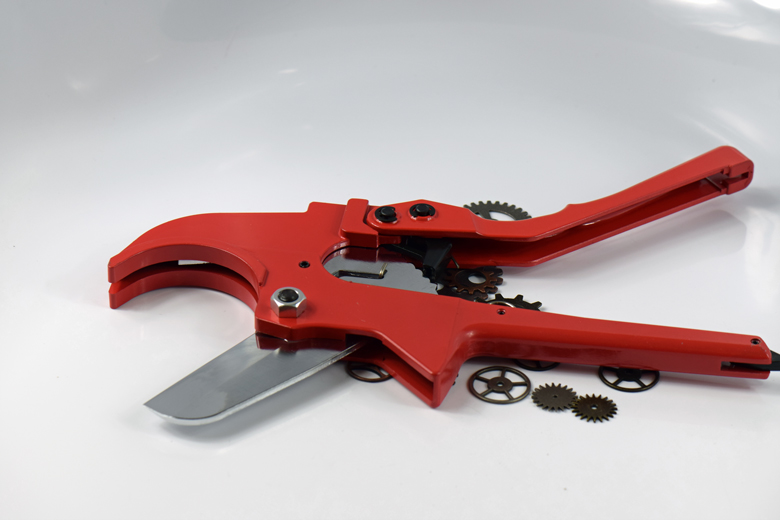 Sandblast Hose cutter
Description
For 1/8" to 2 3/8" O.D. (3–63mm) Schedule 40 Materials: Polyethylene, olybutylene, Polypropylene, vinyl, PVC, and ABS pipe and tubing.
Ratchet style. One hand operation. Weight 2 1/2 lbs. (1.1kg) Available replacement Blade No. 7300
Hose should then be inserted directly between blades and in curved cutter jaw seat (see pictures below).
Ratchet down handles to cut hose. Use care as with all hand tools. Keep hands/fingers away from blades and out of path of blades.